Hood and Mantle
Best worn with collar-less robe options.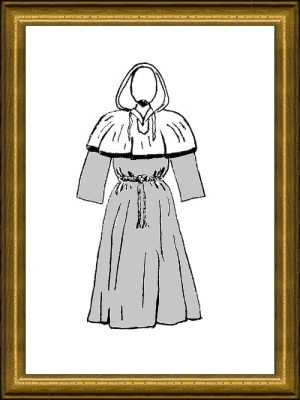 Variations
Button and loop
Frog or clasp
Ties

Royal Tunic
Looks good with practically any fabric except the heavy wools, or with knits. Looks "Royal" when done with tapestry or brocade fabric.
This Tunic is not designed to be belted, but worn straight and loose.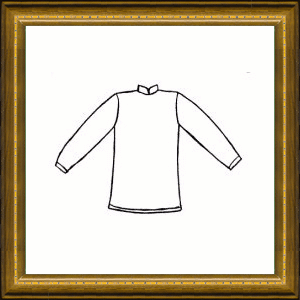 Variations
Stand up mandarin collar
No collar

Zorro Shirt
Muslim, cotton, light-weight crepe, crinkle rayon, light-weight satin, peachskin, suede-like polyester, light-weight corduroy, medium-weight silk.
Variations
Ruffle at cuff
Tunic length (mid-thigh)
Leather; cord; fabric laces

Cloak
Can be done in virtually any drapey fabric. All cloaks are lined (in your choice of color) with either light-weightlining fabric, or satin for heavier weight fabrics. (other linings available for an additional charge)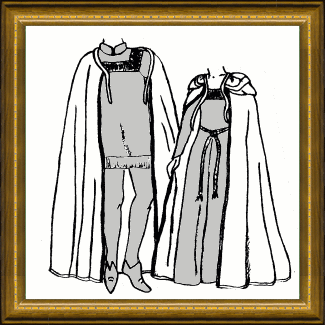 Variations
Hood
Collarless Neck
ALL BELTS OPTIONAL