Tunic and Vest
These can be done in most any fabric. However, they are best done in a medium to heavy weight fabric such as corduroy, microsuede, lightweight wools, linen-type fabrics, heavier cottons, tapestry, brocade, etc...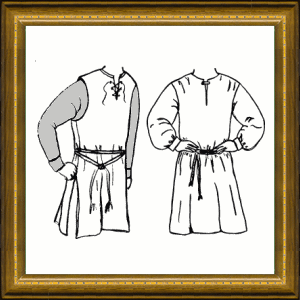 Variations
Front Slit Opening with Laces, Button, or Frog.
Back Opening
Puffy Sleeve with Cuff
Straight Sleeve (No Cuff)
No Sleeve (Vest)
Also see the Men's Separates Page for the Royal tunic, Zorro shirt, and Cloaks.

Leggings
Leggings must be done in a knit (stretchy) fabric only.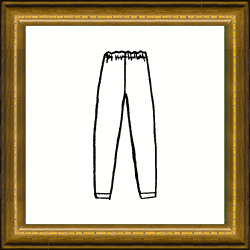 Doublet
Best done in a medium weight/stiffer fabric such as heavier linens, microsuede, corduroy, medium wools, etc...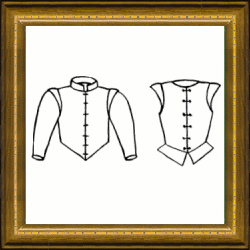 Variations
No Sleeves (vest)
Long Sleeve
No Collar
Stand-Up Collar